GOOGLE ADWORDS
SEM Services

/ Google Adwords
Search Engine Marketing is the term used by industry for paid advertising on search engine results pages. It allows you to be visible on Search Results Pages regardless of ranking by Googlebot assessment of your website and its optimisation.
WHY USE SEM?
EXPERTISE
Digital Marketing is an ever changing landscape. Staying on top of the best tools and latest techniques that will keep your ads effective is a full time job. As a Search Engine Marketing Agency, you can rest easy knowing that Big SEM Marketing is aware of the latest industry trends and is using them to your advantage.
WHY USE SEM?
EFFICIENCY
Many Small Medium Enterprises try to allocate digital marketing tasks to already overloaded internal resources for limited or no success. With Big SEM Marketing running your campaigns you and your staff can focus on your core business.
WHY USE SEM?
CAMPAIGN INTEGRATION
Planning an integrated campaign between SEM and SEO techniques and knowing the likely outcomes for your specific searches takes experience and in-depth knowledge. Big SEM Marketing can help you take the guess work out of your next integrated campaign as we understand the benefits and pitfalls of both SEM and SEO.
WHY USE SEM?
SUMMARY REPORTING
There's so many internet tracking tools and data reporting software available online, but how do you wade through all the available details to find the most important marketing metrics on whether your campaign is succeeding or not?
WHY USE SEM?
SCALABILITY
Search Engine Marketing is a highly responsive platform of digital marketing allowing you to start small and see what works, and then scale up once you find effective ads that your customers are responding to. Big SEM Marketing can help you find the best methods to suit your business quickly – and get your campaigns delivering sooner.
Get in Touch with a Digital Marketing Specialist to see how we can help with your business
Why is
Search Engine Marketing

Important?

Google Adwords are an integral part of any modern SEM strategy.

With 94.5 % of all internet usage starting with Google searches in Australia (June 2017), the Google platform must be seen as a powerful tool to reach users who are not familiar with your brand. However, competition can be fierce to rank on lucrative search terms and optimising your website through SEO techniques takes time to establish.

Search Engine Marketing is a method of shortcutting the SEO process through using paid ad campaigns rather than optimised content. SEM feature's an organisation's advertisement or listing on the first page of search engine results page (SERPs) for specific search terms.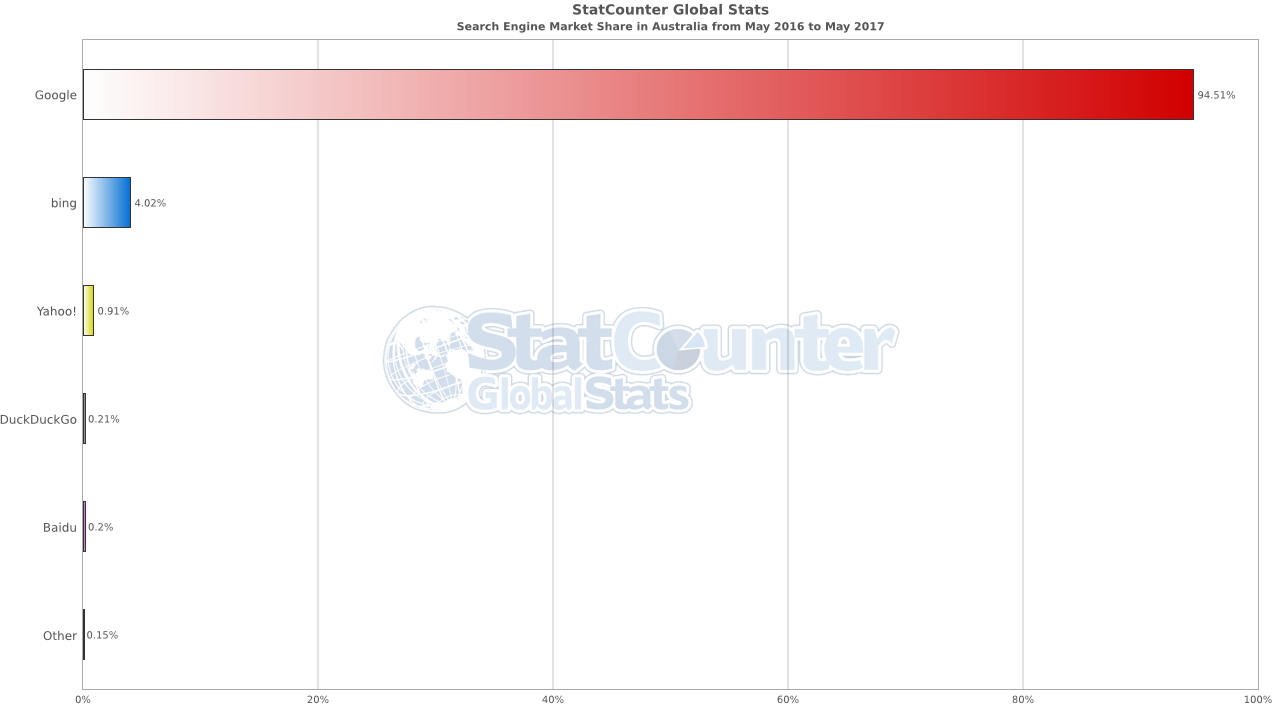 IF SEM WORKS – WHY DO ANYTHING ELSE?
Like all advertising your audience reach is based on your budget spend. The fee varies for each search term, and is set by Google for each term based on popularity of the targeted search term both by users, and also the competition of organisations bidding on the term.
The shortfall of SEM is that as soon as you stop spending the benefit starts to decline for your brand. Other techniques such as SEO allow for long term gains in digital presence that are not specifically ties to your spend.
A specialised form of SEM called Remarketing allows for Ads that pursue customers even after they have left your website.